Governorship aspirant of the All Progressives Congress (APC) in Lagos state, Babajide Sanwo-Olu said on Wednesday that his aspiration has nothing to do with the National Leader of the party, Asiwaju Bola Ahmed Tinubu, but about taking a new Lagos to the next level.
Speaking with newsmen at the APC national secretariat after submitting his nomination form, Sanwo-Olu who is widely referred to as the announced candidate of the former Lagos state governor expressed confidence that Lagos state will be better off with him as governor of the state.
He said that as a three time Commissioner, two time Special Adviser and head of the biggest corporation in Lagos state, he has the required experience to run the state.
He said "There is no doubt that things will be said here and there. I am a full grown man with several years of experience. Like I said, it is about the Lagos of our dream and the Lagos that we want to take to the next level and so, it has absolutely nothing to do with our leader.
"There is no denying the fact that he has been our national leader and he plays that role not only in the state, but at the national level. He has interest in the improvement and wellbeing of the Nigerian dream.
"So, by extension, Lagos is a dream that he is passionate about and we will continue to refer to him as our leader. The most other things, is that I am in front of you, this is who I am and this is what I have come to express to you and Lagos will be a better place for all of us."
On the supposed controversy generated by his entrance into the race, Sanwo-Olu said "the truth is that I not in Ambode's shoes right now and what has been generated is a reflection of the fact that people have come to understand and know the kind of person that I am.
"A whole lot of us had to redefine the Lagos project. This is not the forum where I will begin to roll out to you the very many first that people think were done by some other individuals, but there were other people behind them, that brought out those ideas, policies and implementation plan.

"There are so many first that I can begin to attribute to myself in the 11 years that I have had to do in the public service. Like I said, I have served three different governors and in three different ministries, serve twice in the governor's office, Head the biggest agency of government.
"So, the blueprint that we have been looking at since 1999 was out together by some of us. We are all friends, but it is politics. For me, I think this is the time. I have always told my children; that whatever you believe in stay on that course. So, if I cannot also do what I preach, I will begin to regret when I am 75 that I didn't do what I was supposed to do."
Asked why he is contesting the governorship of Lagos at this point in time, he said "I am someone that is over 50 years old, infact I am 53 years old. More importantly, in the last 30 years, I have spent 16 years in the private sector and 11 in the public sector. I have been three time Commissioner, two time special Adviser, I have been Managing Director of the biggest corporation in the state and has served about three governors.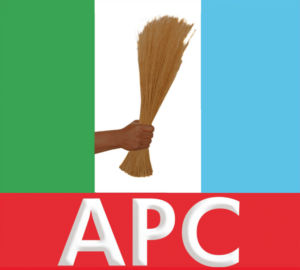 "So, I have had a dream to obviously contribute more as a Lagosian, as a son of the soil and just to let our people get to the level where they know that governance is all about people, what they expect and what you throw back to them to them to improve the cost of living and security of lives.
"Given the number of years of my experience in the public and private sector, I think it is appropriate for me now. Certainly, I am not going to wait until the not too young catches up with us. So, it is better for me to bring that aspiration to bear today."
The aspirant would not be drawn into the issue of endorsement and a supposed stakeholders meeting saying "I am in Abuja now and certainly cannot know what is happening in Lagos. You are in the media and so have access to information that I don't have. When I get to Lagos and there is a meeting called by the leadership, I will attend the meeting.
"But in terms of endorsement, it is a work in progress. People have been asking questions, wanting to know the type of person that I am. I certainly will never say it is hurray because it is a journey and not a destination.
"It will be very presumptions of me to stand before you and begin to imagine that 57 Chairmen have endorsed me. That mean I am going to sleep. That will not be so.
"The mandate groups are my people; we are in the same family and will continue to work. It is Lagosians at the end of the day that has the bills to pay. We will ensure that we are not restricted and will get to all those we need to get to and not take anybody for granted".