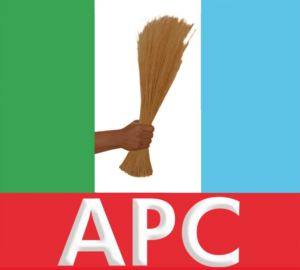 Johnson onifade Abeokuta
The Chairman of the All Progressive congress ward congress Appeal Committee in ogun state Chief Segun Ojo has declared that his committee has discovered that there was no rancour or misunderstanding within the ruling APC in the state.
Chief Ojo made this declaration while addresing the press on hAPC5 man committees findings.APC ward congress held recently in Gateway state.
He maintained that everything that happened during the Congress was a family affairs adding that the exodus of notable politicians including former Governors in the state was an indication that the party is enjoying peace and tranquillity in the state.
The Committee Chairman therefore declared that he would not allow anybody's personal interest destabilise peace currently being enjoyed within the ruling APC in the state adding that the committee will look into all the petitions on the basis of their merits.
'All we are concerned with is that things go on well in the state. We are indeed happy that all former Governors in the state are now in APC.
Speaking further he said,'The party must nove forward and there is no political party without little skirmishes but as family members we are going to settle them amicably".
The 5-man ward congress Appeal Committee was set up by the National care taker committee of the All Progressive congress to look into petitions associated with the last ward congress in the state.
The Committee disclosed that only 3 petitions was received in respect of the Congress adding that the 4th4th petition came from the former chairmen of the 20 Local governments in ogun state.
Our reporter also gathered that Senator Tolu Odebiyi from ogun east senatorial district and Senator Lekan Mustapha from Ogun East Senatorial districts submitted petitions.