The authorities of the Obafemi Awolowo University, Ile-Ife today said Monica Osagie was  the student involved in a sex-for-marks scandal, that has sorely questioned the morality of university dons, in the training of young Nigerians.
Prof. Eyitope Ogunbodede, the Vice Chancellor of Obafemi Awolowo University (OAU), said Monica Osetobe Osagie was studying for a Masters in Business Administration.

He also announced the suspension of Prof. Richard Akindele, the don  involved in the salacious scandal.
Ogunbodede's action followed the submission of  the interim report of the committee set up to investigate the allegation of sexual harassment revealed in audio recording.
The News Agency of Nigeria (NAN) reports that a recorded audio conversation of the don  demanding for sex  to increase the marks of a female undergraduate had gone viral.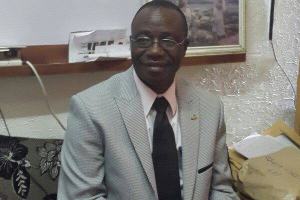 "The committee observed that a prima facie case of inappropriate relationship with the female student had been established against Professor Richard I. Akindele"