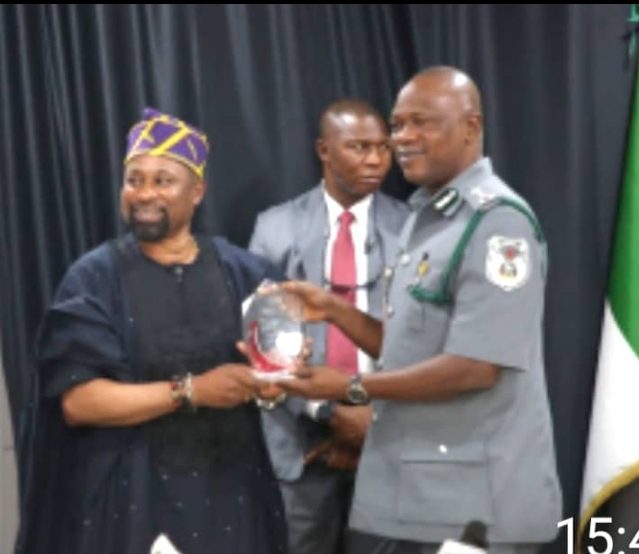 On Tuesday, September 26, the Polish delegation led by the Chief Coordinator of the Ogun-Guangdong Free Trade Zone, Dr. Abbey Onas paid a courtesy visit to the Nigerian Customs Service at its corporate headquarters in Abuja.
Dr. Onas narrated his visit to Poland and how it was tangential to the invitation of the investors into Nigeria. He appreciated the role of the Customs Service in making it easy for investors to operate within the country.
While soliciting for smoother relations between the Service and the companies in the Ogun-Guangdong Free Trade Zone, he requested a visit from the Acting Comptroller-General of Customs, Bashir Adewale Adeniyi, to the Free Trade Zone.
The Technical director of ZGM Investment Group, Architect Zakirudeen Oladotun noted that the essence of the visit was to introduce the investors to the structure in charge of importations, as some of their businesses would require this.

The investment team assured the Service of their readiness to abide by the necessary rules and regulations in ensuring a mutually beneficial relationship between Nigeria and Poland.
The Deputy Comptroller-General, Human Resources Development, Greg Itotoh lauded the Ogun-Guangdong Free Trade Zone for aiding the transfer of technology to the local population. He also appreciated the compliance of its investors in terms of the accuracy of their calculations of raw materials in paying duties.
JP Ajoku, the DCG, Excise, FTZ and Industrial Incentives, also urged the team to be compliant and consult with the service in the event of any issue.
The Acting Comptroller-General of the Service, Bashir Adeniyi, mentioned that he would visit the Free Trade Zone at a time that would be convenient for everyone. He assured the team that the service's doors will always be open to them. He also wished the team a happy stay in Nigeria and a safe journey back to Poland.
He presented awards to the Chief Coordinator of the Ogun-Guangdong Free Trade Zone, Dr Abey Onas and the Polish investors in appreciation of their visit. Likewise, Dr Onas and the team presented the Acting Comptroller-General with an award and a souvenir to signify the beginning of a fruitful partnership.