With 15 candidates in the second stage, Ogun State led the rest of the states in the country as the National Examination Council, NECO released the results of 2018 Cowbellpedia Qualifying Examination results.
Rivers State followed with 10 candidates whileOsunState and the Federal Capital Territory, Abuja hadfive candidates each.
Further breakdown of the results shows that Ambassador College, Ota, Ogun State, which produced champions in both categories in 2016, topped the school chart with nine students in the second stage, while Graceland International School, Port Harcourt, Rivers Statecame second with seven students.
Also, there werethree perfect scores in the junior category from two schools.According to the results released, the students with 100 percent scores are Favour Okarike and Benny Sampson from Graceland International School, Port Harcourt, Rivers State; and ChiedozieOkezieUzoschukwu of Nigerian Tulip International College, Abuja.
Candidates are expected to check their results on the Cowbellpedia portal at www.cowbellpedia.ng
About 40,000 students sat for the examination conducted on Saturday, February 17, 2018 to participate in the competition sponsored by Cowbell, the flagship brand of Promasidor Nigeria Limited. The junior category had 21,000 candidates, while the remaining were senior secondary school students.
At the end of the qualifying round, 108 students (54 each for junior and senior categories) will proceed to the second stage, which is the Television Quiz Show.
The second stage, which is in a quiz format, will involve the candidates going through the preliminary, semi-final and final rounds. The show will be broadcast in 13 weekly episodes on major television stations across the country including DSTv.

The Managing Director of Promasidor Nigeria Limited, Mr. Anders Einarssonacknowledged the support of NECO, state Ministries of Education across the country, school principals, teachers, the media and partner agencies on the initiative over the years.He explained that the company has demonstrated its unwavering commitment to the project by significantly increasing the prize money for both winning students and their teachers.This year's prize money has been doubled as the ultimate winner in each of the categories willbe rewarded withN2,000,000 (Two million Naira)plus an all-expense paid educational excursion outside the country, while the first and second runners-up will receive N1,500,000 (One million five hundred thousand Naira) and N1,000,000 (One million Naira) respectively.
The teachers of the top prize winners will winN500,000 (Five hundred thousand Naira), while those of the first and second runners-up will receive N400,000 (Four hundred thousand Naira) and N300,000 (Three hundred thousand Naira) respectively.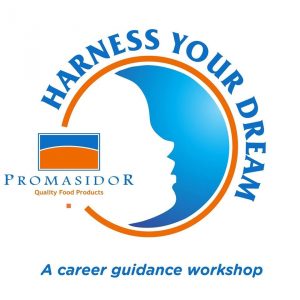 Cowbellpedia Secondary School Mathematics TV Quiz show is endorsed by NECO, the examination body that conducts both the Basic Education Certificate Examination (BECE) and Senior Secondary Certificate Examination (SSCE).