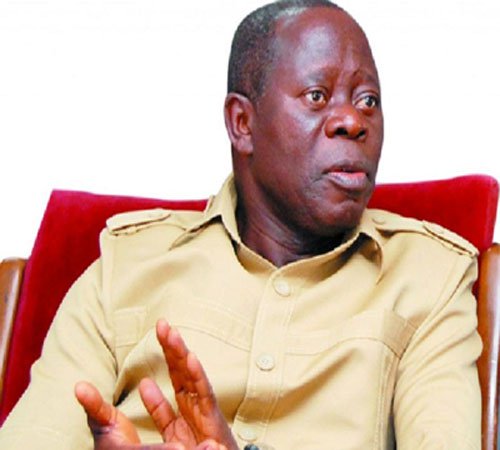 Thor represented Kogi West in the eight National Assembly and the candidate of the Peoples Democratic Party, Dino Melaye, has lost his seat at the upper chamber.
He was defeated by Smart Adeyemi of the All Progressives Congress.
After the rerun on Saturday, Adeyemi polled a total of 88,373 votes to dwarf Melaye who polled 62,133 votes.
Earlier, the returning officer, Professor Olaide Lawal from the Federal University, Oye-Ekiti, had said the rerun became necessary in view of the fact that no clear winner emerged in the November 16 election.
He said the election was declared inconclusive when the margin of win was less than the cancelled votes   according to the electoral laws.
However, the Kogi State Resident Electoral Commissioner, Prof James Apam, blamed the low turnout of voters on political parties. He said the parties failed to effectively mobilise their supporters to go out and cast their votes.
Bala Bariga, a PDP chieftain, who spoke with our correspondent at Ward C, Unit 001, attributed the low turnout to the fear that his vote might not count. He said his vote like other voters' did not count during the last election.

He noted that more voters stayed away for fear of violence.
However, there were no reported cases of violence as the few voters on the queues were seen casting their votes without any incident.
Our correspondent also visited Ward D, Yaragi polling unit 002 where voters were seen casting their votes peacefully.
Meanwhile, Melaye has vowed to approach the courts to seek redress.
The politician who spoke shortly after casting his vote on Saturday said he would be approaching the election petitions tribunal if the INEC did not review the last election. He said,  "What we have as result is fraud… a major fraud. The November 16 election was a fraud that would not stand."
He said he had sent petitions to the effect that the earlier election was fraudulent, while "the supplementary election amounts to building something on nothing".
Meanwhile, the National Chairman of the APC,  Adams Oshiomhole, has congratulated Adeyemi on his victory in the rerun election held on Saturday.
He said the victory had again affirmed the general acceptance of the party, by the people of Kogi State who just few weeks reelected its governorship candidate,  Governor Yahaya Bello, for a second term.
In a statement on Saturday, Oshiomhole said the people had by their votes removed the last 16 senator who rebelled against the party.
He said, "I have always believed in the ability of the people of Kogi West to elect leaders who will make them proud in the Senate and not the defeated Senator Melaye who is among the 16  Senators who rebelled against our party.
"As it stands today, the broom has swept away the entire 16 Senators, Dino being the last, who tried to destabilise our democracy for their personal interest, jettisoning the interest of the electorate.
"On behalf of our great party the APC, I congratulate my brother and friend, Senator Smart Adeyemi, once again and we look forward toward working with you in this resolve by our dear President Muhammadu Buhari to take the nation to the 'Next level'."