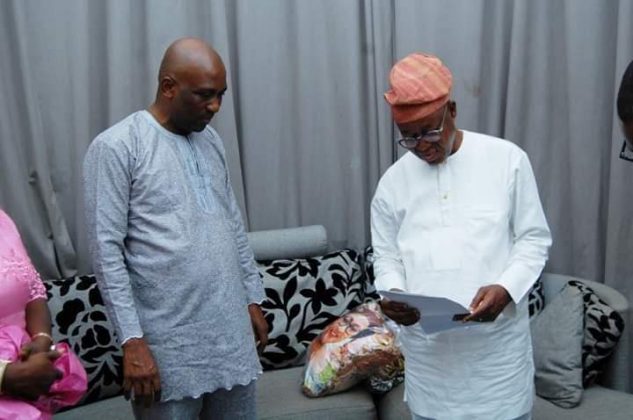 Governor of State of Osun, Mr. Gboyega Isiaka Oyetola, during the week, hosted famous Lagos based prophet, Primate Babatunde Elijah Ayodele, at the government house, Oshogbo.
A statement made available from Ayodele's ministry, INRI Evangelical Spiritual Church, said the visit to the government house was at the instance of the governor who wished to meet and appreciate the cleric for his prayer support during his campaign for governorship and eventual victory.
"You will recall that it is Primate Ayodele who prophesied categorically that the APC candidate would win in the Osun State governorship election as far back as March 2019 and insisted on God's message in a June 2019 address to journalists that it is Governor Oyetola who would still win his PDP opponent at the Supreme Court," the statement reads, adding that the governor also consulted more with Primate Ayodele for divine intervention concerning the progress of the State of Osun.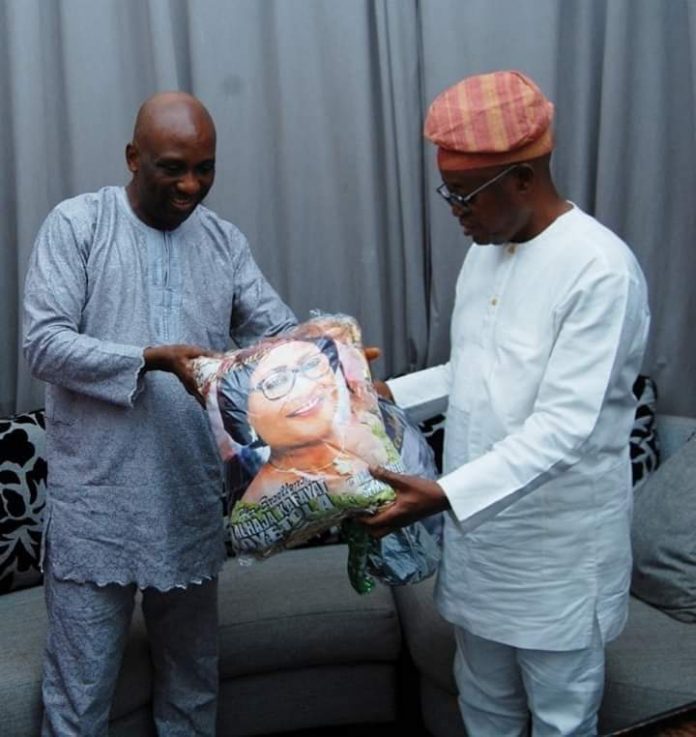 In the buildup to the Supreme Court ruling, the Osun PDP candidate in the governorship contest, Ademola Adeleke, had boasted he would be declared winner, sending panic into the camp of the APC.
But Primate Ayodele, who is noted for accuracy, maintained his prophecy on the subject would be fulfilled because it was of God.
It did come to pass.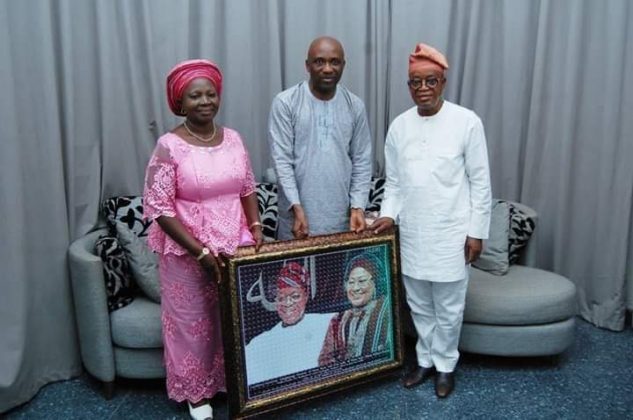 Governor Oyetola (right) appreciating a frame bearing his and wife's pictures presented by Primate Ayodele (middle) and a church member