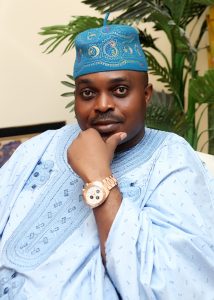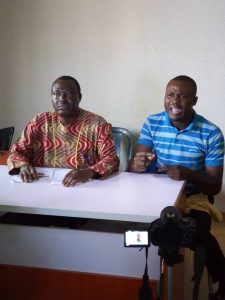 …Alleged Imposition of Candidate by Obasa Unacceptable -Constituents
The people of Ifako-Ijaiye/Ojokoro Federal Constituency have cried out and claimed that the Speaker of Lagos State House of Assembly, Hon. Mudashiru Obasa is planning to impose his anointed candidate, Hon. James Adisa Owolabi on them. This allegation came few hours after the smooth and fair direct primaries that were conducted throughout the state on 4th of October, 2018. The results according to our source saw Hon. Dayo Saka Fafunmi emerging the winner and eligible to represent the constituency and the party in the House of representatives in the 2019 general elections, having secured highest number of votes of 2,405 against other contestants Hon. Olabinjo (832), Hon. Salvador (822), Hon. Owolabi (633), and Hon. Akinwunmi (581).

The spokes person of the solidarity movement, Professor Akintunde Adebimpe Adetunji said the outcome of the free and fear direct primaries saw Fafunmi taking the lead and Owolabi caming fourth. The people of Ifako-Ijaiye/Ojokoro complained bitterly that the issue of imposition has been a common trend in the constituency in the past and are not ready to condole it any longer because imposition of candidates has rendered the constituency backward in terms of development. They insisted that the best candidate is no one else but Hon. Fafunmi based on popular demand and direct primaries results in various wards across the constituency. He said further that Hon. Obasa can not come from another constituency and impose any anointed candidate on the people of Ifako-Ijaiye/Ojokoro. Besides, a secondary school certificate holder can not represent the constituency because the constituency is too big and exposed with several lawyers, engineers, doctors amongst others available.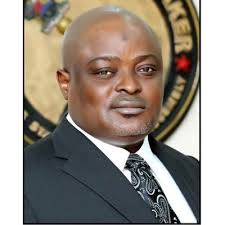 They are appealing to the national leader of All Progressives Congress (APC), Asiwaju Bola Ahmed Tinubu and the National Working Committee of the party to come to their aid and declare Hon. Fafunmi who scored the highest no of votes as the winner of the free and fair election.
Another aggrieved constituent and legal practitioner, Barr. Olayinka Kujemola commended the National leader and NWC of APC for the adopting the direct primaries option which is a very good move. He said further that, the direct primaries which was conducted in all the 14 wards in the constituency were free and fair and Hon. Fafunmi was massively voted for and should be declared winner, that the result should be announced and adopted because it's the voice of the people.