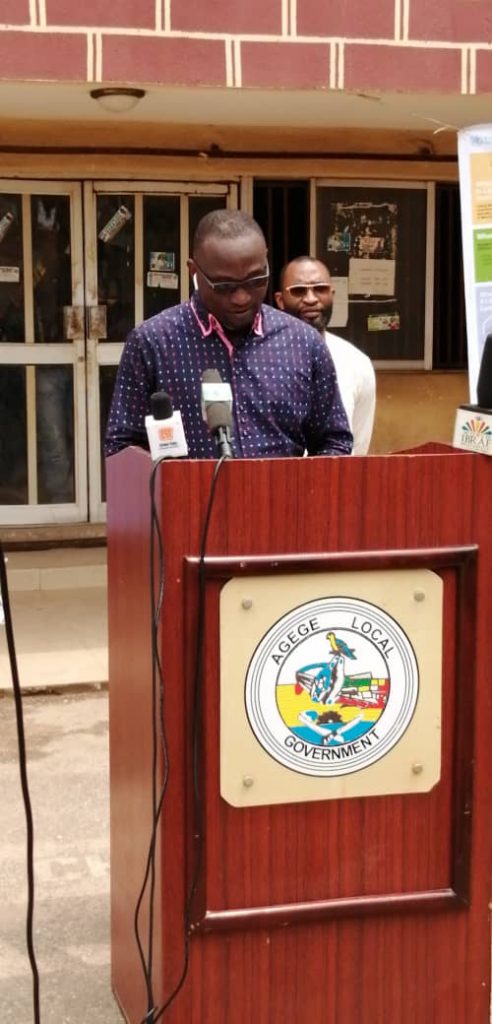 The last few months will go down in infamy as one of the periods the human race was under threat by the ravaging coronavirus pandemic which is claiming lives across the globe per second per second.
ln Nigeria, the casualty may currently be low but we must not be deceived.
The reality is that we are in for a tough time. We must scale up our personal hygiene and environmental sanitation to stand any chance of winning this battle against this dreadful disease.
It also behoves us to maintain adequate social distancing and adhere to government's directives in order to combat this disease of biblical proportion.
As government, it is our resolution to do our bit by sensitizing the public on the pandemic and ensuring strict enforcement of environmental regulation to abate the spread of the dreaded virus.
We have earmarked Salvation Army School, Dopemu, as Agege Isolation Centre in adherence to the state government's directive.
In case of any emergency bordering on the pandemic either in the form of a sick person exhibiting symptoms of the disease or a gathering beyond twenty five persons, I urge residents to call the following phone numbers: 08168468026, 07025554634, 07038111828, 08032300969 and 07060465220.

In our bid to continue to promote social distancing, we implore persons who want to have anything with the council to call these lines: 08034538194, 08077352644, 08028453363 & 08068496472 for enquiries and correspondence. We have suspended all official activities that require physical contact with humans except at our clinics.
We call on traders and all business owners to comply with the latest directive of Gov. Babajide Sanwo-Olu on all markets and shops.
It's only those selling essential commodities such as foodstuffs and water vendors and pharmacies that are allowed to operate.
It has however, come to our notice that some madrassas Qur'anic schools) are still operating in our community, a reckless and pointless defiance of the state government's order.
Apart from the fact that this is against all known canons of self-preservation, in these days of coronavirus, this act also flies in the face of the order banning congregation of not-more-than twenty five people and the one that has to do with school closure.
We will bring the full weight of the law on any erring group or individual who indulges in acts capable of spreading coronavirus.
On our part, we have set up a taskforce to monitor public gatherings and ensure full compliance with all government's orders on precautionary measures to stem the rising tide of the ugly virus.
The ban on school closure does not exempt madrassa and we are resolutely committed to ensure that all Agege residents abide by it.  Anyone found flouting the order on gathering irrespective of tribes, tongues, and creeds will face the consequences.
We call on state security apparatus to co-operate with the council in this battle against the scourge.
Thank you for listening