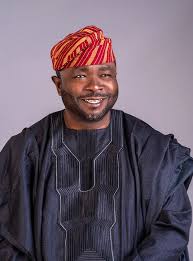 He is undeniably the oldest member of the ever vibrant Lagos State House of Assembly, where he had been consecutively for the past four terms without any blemish or legislative misconduct or anti-party activities. Honourable Bayo Osinowo, popularly known by his very fond moniker, PEPE, has just raised the stakes by giving the senatorial office a shot, which he won overwhelmingly last Saturday without any threat whatsoever from any of his contenders from other parties. His political relevance, sagacity and astuteness in mobilizing people through his generosity and philanthropic gestures are simply amazing to watch for any discerning person. This was exactly the demeanour of Newsthumb Publisher, Yinka Sotayo, when he had a short interactive session with Pepe, shortly after the rancor free election that eventually produced him as the Senator-elect to represent Lagos East Senatorial District in the next political dispensation. The political mathematician and well-adored man in his constituency is indeed an interviewer's delight any day, even as he does not talk too much to the press, except on matters of urgent political expedition that demand his earnest attention. Enjoy the excerpts of the interview…..   
Sir do you think your party, the APC will emerge victorious at this election?
Well, anyway, what I want you to know is that you don't win an election on an election day. Another thing I want you to know is that you must be a deeply grass rooted politician to be able to know the needs of your people. As a core politician, you would have to go to your neighbors, but for me, it is an absurdity reality. One has to be sure of him or herself as a politician and be able to give back to the society. The major thing, I know for me, as I am talking to you, what is working for me are friendship and cordial relationship with many of Nigeria's major political stakeholders. Also, I have to thank my people and also my political leaders. They have always been there for me. My people know me very well, as I have been there for them for the past 16 years. Special thanks however go to Asiwaju Bola Ahmed Tinubu, he is not just my mentor; he is also a fatherly figure.
You are now heading for the Senate which is a higher stake, what are your preparations towards the Nigerian Senate?

Thank God you asked me as a journalist and I will in turn reply you as a politician, you see, one thing in life is that if you are a white doctor and they bring a black patient to your hospital, you can never reject the black patient just because you are a white doctor, so as a politician, I will always know about legislation and law making. These are the fulcrums of any House, be it the State House of Assembly, the Federal House of Representatives and the Senate. We are there to legislate and promulgate laws for the betterment of our constituents. Even at times, when we realized that people don't know our duties or contributions, we try as much as possible to make ourselves known.
It is perceived that your philanthropic qualities and political experience made the senate ticket easy for you to clinch, do you agree with this perception?
One thing I want you to know is that I am a politician and a social animal at that, with hidden gregarious virtues. I hardly talk, most especially to the media, but once I decide to talk, I over do it. The point is I have stayed more than enough time at the lowest ebb of the legislative arm, and I believe that this is the right time for me to step up and move to a cadre where I will be able to take care of my constituents on a larger and more expansive level. I know the nitty-gritty of politics, I am not boasting about this, but I am one of the very few individuals that have paid their dues and prices in politics. I thank the Almighty God for blessing me in all ways, thus making me relevant in politics.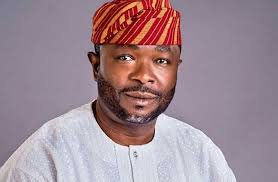 Can you tell your people what your stewardship in the Nigeria Senate will be like?
I am going to the Senate to serve my people, make laws that will be relevant to them and do things I will be remembered for. You see, the best investment in life is to invest in humans. You may invest in business, it may elapse, but the person you make will continue to remember you. This is my own political perception which I will always imbibe in people. I have always remained and will always remain available and communicable to my people. Despite being a politician, I see myself as an ordinary person and I commune so well with my people.
What is your perception about life?
I always tell people that you don't look down on any person. You must do what God told you to do and that is what I personally am working at. For instance, the posters you are seeing all about are sponsored by probably those who recognize my contribution to their lives. I have also done many empowerment schemes and these are things I will continue doing, by His grace.
How about your political mentor?
He is Asiwaju Bola Ahmed Tinubu. He is a man I know has courage and the wherewithal to arrest the problems of the people. So, I am happy to know and associate with him.