UBA Appoints Four New Board Mem
Lagos, Nig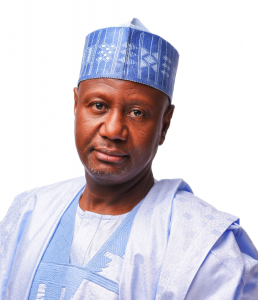 eria; August 31, 2018: The Board of Directors of the United Bank for Africa is pleased to announce the appointment of four new members to its board, subject to the approval of the Central Bank of Nigeria(CBN).
The new board members are Mrs. Erelu Angela Adebayo, Ms. Angela Aneke, Alhaji Abdulqadir Jeli Bello and Mr. Isaac Olukayode Fasola.
These appointments follow the retirement of Mrs. Rose Okwechime, Mr. Adekunle Olumide, OON, Alhaji Ja'afaru Paki and Mr Yahaya Zekeri, with effect from August 30, 2018.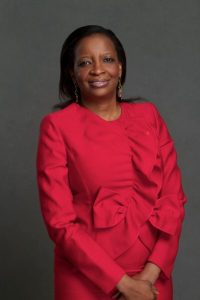 "I am pleased to welcome Erelu Adebayo, Angela Aneke, Abdulqadir Bello and Kayode Fasola to the Group Board" said Tony O. Elumelu, the Group Chairman of the Bank. "These men and women bring a wealth of experience in their fields and will be tremendous assets, as we deliver on our mission to become the leading Pan-African financial institution in all our countries of operation."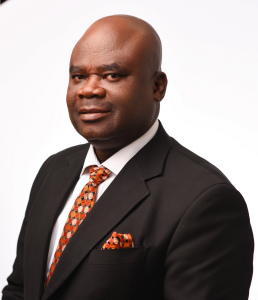 'I am particularly pleased that two of the newly appointed Non-Executive Directors are women, bringing the total number of women to four, a further demonstration of our commitment to ensuring equality for both men and women,' added the Group Chairman.
Mr. Elumelu thanked the retiring directors for their contribution, hard work and commitment to UBA, "I would like to express my appreciation to our retiring Directors for their leadership and dedication to UBA and for their contribution to an already impressive 2018. I wish them the very best in their future endeavours".
This announcement comes on the heels of the Bank's strong H1 2018 performance with a PBT of N58.1billion. With the successful expansion of its retail operations, UBA now operates in 20 countries in Africa, following its recent acquisition of a licence in Mali and the United Kingdom. The bank also has offices in New York City and in Paris.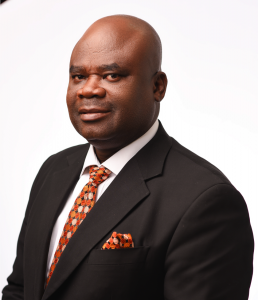 About the new Directors
Image result for erelu angela adebayo
Erelu Angela Adebayo who graduated with an M.Phil in Land Economy from Cambridge University, is the former First Lady of Ekiti State in Nigeria. Mrs Adebayo previously served on the boards of several organisations, including the Dangote Foundation, DN Meyer Plc, Wemabod Estates. Mrs. Adebayo is a council member of the Nigerian Stock Exchange and has worked extensively on real estate development and She is the Chairman of the Erelu Adebayo Foundation for the underpriviledged.
Ms. Angela Aneke is a board advisor, banker and a strategic thinker with over 30 years' experience in financial services, in the areas of financial control, strategy, transaction banking, corporate banking, retail banking and governance. Ms. Aneke has held executive management and board positions in several international and regional institutions, including Ecobank Transnational Incorporated and the United Bank for Africa.
Mr. Isaac Olukayode Fasola is a consummate professional with over 30 years' cognate experience obtained from Management and Board positions covering banking operations, risk management, credit analysis, insurance, asset management, business strategy/development, performance management and corporate governance. Mr. Fasola previously served as an Executive Director of a commercial Bank in Nigeria. Mr. Fasola holds 2 MBAs and is pursuing a Ph.D. in Business Administration.
Mr. Abdulqadir J. Bello, a Chartered Accountant, has over 30 years' corporate experience in the banking sector, during which period he held several senior Management positions in various Banks. He also previously served as the Group Chief Credit Officer of UBA and thereafter as the Executive Director in charge of Risk Management for UBA Group.
About United Bank for Africa (UBA):
United Bank for Africa Plc is a leading pan-African financial services group, with presence in 20 African countries, as well as the United Kingdom, the United States of America and France. UBA was incorporated in Nigeria as a limited liability company after taking over the assets of the British and French Bank Limited who had been operating in Nigeria since 1949. The United Bank for Africa merged with Standard Trust Bank in 2005 and from a single country operation founded in 1949 in Nigeria – Africa's largest economy – UBA has become one of the leading providers of banking and other financial services on the African continent. The Bank provides services to over15 million customers globally, through one of the most diverse service channels in sub-Saharan Africa, with over 1,000 branches and customer touch points and robust online and mobile banking platforms.