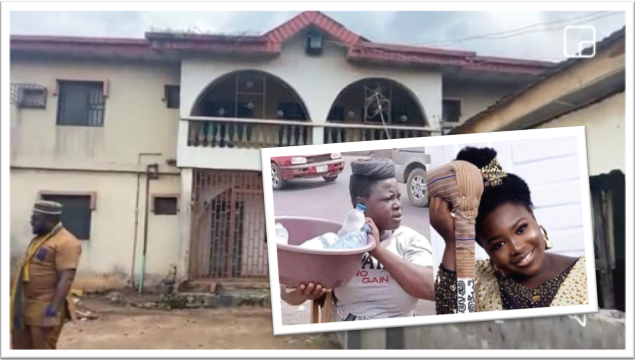 Mary Daniel, the popular Lagos amputee who made headlines for Hawking sachet water on the streets of Lagos is now a proud house owner. Mary Daniel was busted for lying about her family background, and the accident that cost her one of her legs.
Mary, who was a street sachet water seller in Lagos traffic, threw the housewarming party for a house she purchased with donations from Nigerians with the help of the Lagos State Government.
The structure, located in Igando, a suburb in the Ikotun district of Lagos, includes four flats and a boys quarter (for her pure water business) costs a whopping N17.5 million, according to her.