/>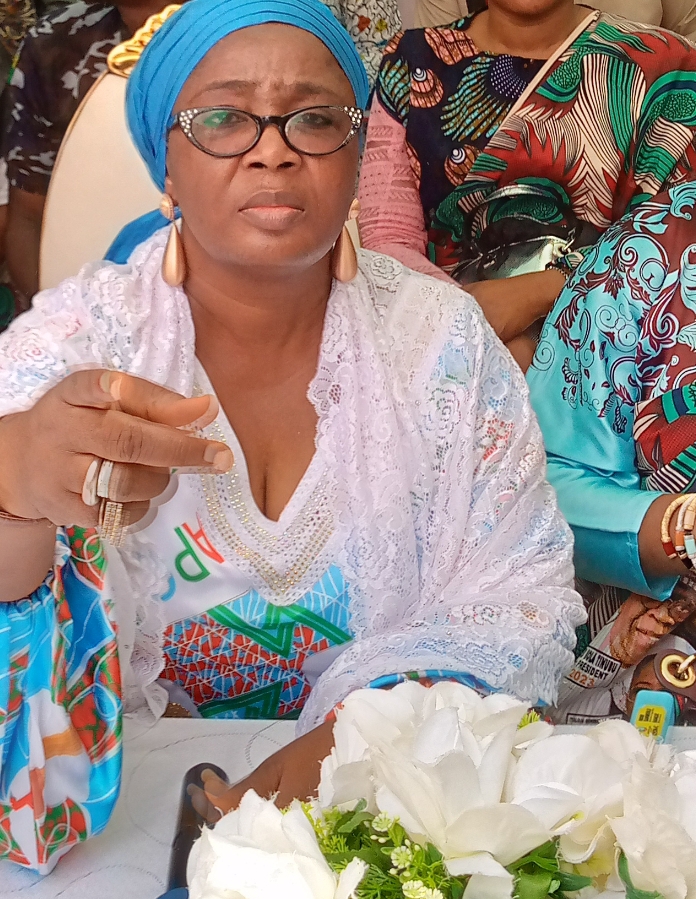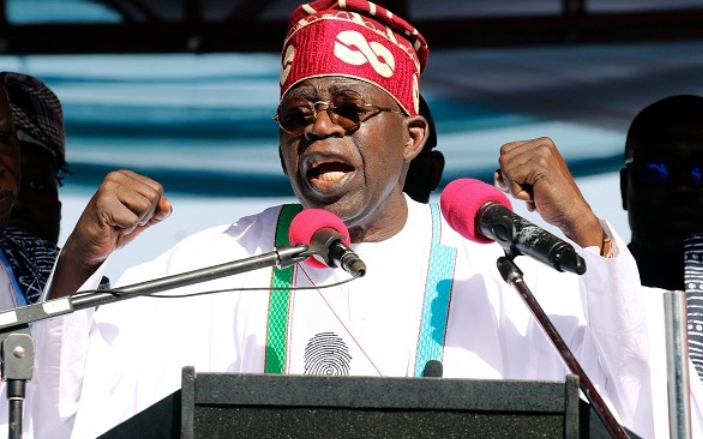 ….Says: Asiwaju's victory was God's plan at work
Chief (Mrs.) Folashade Tinubu-Ojo is the Iyaloja General of Lagos state, and by virtue of this plum office she commands a plausible and cult-like followership amongst the many market women and men in Lagos state and its environs. During the last Presidential elections on February 25, 2023, the very industrious and beloved first daughter of Asiwaju Bola Ahmed Tinubu pulled all strings to ensure a monumental victory for her father and it was indeed a deserved victory. Shortly after the victorious presidential election, the premium market leader spoke extensively to the crew of your soar away magazine, NewsThumb, which included the Publisher/Editor-in-Chief, Yinka Sotayo, Niyi Babade and Ayomide Sotayo. She used the opportunity to inundate Nigerians of what led to her father's exploits in politics and how he eventually won the Presidential election; just as she used the opportunity to appeal to Lagosians to come out massively and vote for the second term election of the incumbent governor of the state, H.E. Governor Babajide Olusola Sanwoolu. Excerpts…… Congratulations on the monumental victory of your father's election as Nigeria's next President. How would you describe his success in your own words, going through the whole rigorous processes, sleepless nights and all that you went through?Thank you very much for your concern. In my own words, I have to give God all the glory that at the end of the day he won the election, the end has simply justified the means for him, he has worked hard and tenaciously for it, so the success was expected; but still, with God on his side, despite all the tribulations and persecutions, we give God the glory for the outcome, it was a success well-deserved.Now that Asiwaju, your beloved father is the president-elect, what do you think people should expect from him in terms of performance and dividends of democracy?The Asiwaju has always been a performer, he's a strategist, and no doubt, all Lagosians have encountered him in Lagos state, he has remolded Lagos and I believe he's going to perform wonderfully well in Nigeria. What I pray for him is for him to have good hands and support that have the same interests, love and passion he has for this nation, Nigeria; for them to have the interests of Nigerians at heart like the Jagaban, and not their own interests. I believe he has a vision; he is a visionary leader, and no one can contest that, even his opponents. It is on record that the Asiwaju has greatly invested in people and today we can see the results, and that type of leadership is unprecedented in the Nigerian society. Do you think we still have this kind of visionary leaders in Nigeria who are loyal and are not pretenders, given what we went through during the primaries?Well, it's only God that can decide that. Having been a visionary leader, he also develops people and this has variously worked for him. Even those that benefited from him immensely, some of them didn't directly support him, but the people out there have seen and know that God has used Asiwaju for this vantage position. Besides, I believe, if we have like two or three Asiwajus in Nigeria, the country would be a good place for every Nigerian. So, God always has a way of paying you back if you are focused and, honest and transparent in what you do, whether politically, socially, economically or otherwise.We know people are always talking about when Asiwaju was the governor of Lagos state, in terms of his capacity and his sagacity. That was just Lagos state out of all the 36 states. Now Asiwaju has moved to the federal level, where we have different tribes, ethnicities and religions. Do you believe Asiwaju still has the capacity to take care of the whole nation just exactly the way he boosted the economy of Lagos state?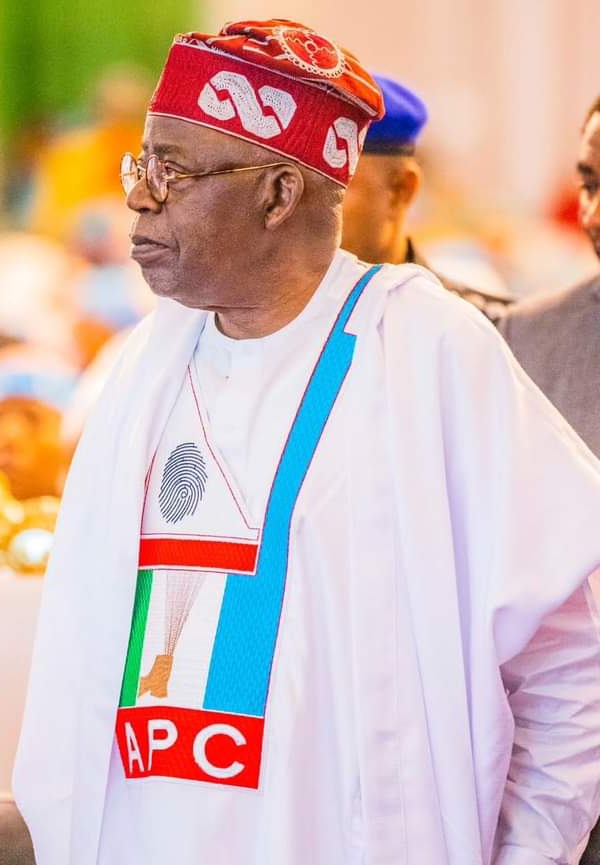 Well, if we're talking about leadership, to be the president of Nigeria, it's not necessary you have to be an energetic person; you can be energetic in terms of brilliance, wisdom, but that is not where it ends at this higher level. Because, obviously you would have to work with the people and you should be able to pick those from different regions that have good leadership qualities, those that can deliver to the people, those are the people he would work with; he still has the capacity up there. It is a question of senses. We aren't contesting for boxing, heavyweight or whatever, what we are talking about here is intelligence and God has given him that. I mean he's not even too old, just a little above 70, he's still going to perform wonderfully well, I am very sure. A lot of controversies are surrounding the Asiwaju's age, I mean on google his age is 70 and your age is 60, so people have doubts. How would you address such controversies? That is rather interesting and very contentious. As you are looking at me now, do I look 60? I mean people can say a lot of things out there, you know politics is in Nigeria, if you want to hear all sorts of lies about you, go and contest for an election. That is where you will hear many things about even how you were this or that in the past, most of which are not eve true, all are fabrications by your enemies and opponents just to bring you down.Personally, what do you think gives room to such baseless arguments and rumors among Nigerians?I really do not know, I do not know how to explain it to you, that is how I've always encountered and seen politics in Nigeria. Politics in Nigeria is very deadly and they play it with tyranny and all sorts of blackmails; whatever you haven't even thought of or done in your life will be alluded to you just to pull you down; when you contest for an election in Nigeria you would hear it. That is just the way the game is played in Nigeria, and it might take a long time before this syndrome is gotten away with. It's just the Nigerian way of playing politics.Being the Iyaloja General, we know that you stand for the women and men in the markets. Now we know that the presidential election is gone and now we are preparing for the governorship election on the 18th of March. How have you mobilized the market men and women for the second term of Sanwo-Olu and what is your message for people out there in terms of the sterling achievements of Sanwo-Olu?Ever since the presidential election has come and gone, we've been on our toes working in the support for the second term of Babajide Olusola Sanwo-Olu, we've been emphasizing it to our people in the state that we will love the development that is going on in Lagos state to continue, and for that we are not going to vote for any other party other than the APC, to continue to build the legacy that's already on ground, for continuity we have to vote. I am positive that it is only APC that can forge ahead in this direction, so I have been sensitizing our people, especially those that stayed at home in the last election, I have been telling them to come out with their families and friends and ensure that they vote on the 18th of March and not for any other person, but for our governor's second term and all the APC candidates from top to bottom. During the election, you embarked on so many projects personally, which many can testify to, can you please for the purpose of clarity explain how effective they were in actualizing the success recorded by Asiwaju and how you're still going about some of these things?You see, my brother, I just have to appreciate God for what he has been doing, God has been faithful, there are people out there that all they want to do is to spoil your name and reputation, and no matter what you do, they will never appreciate you because you can't do better in their presence and they can't see anything good about you. I have done a lot;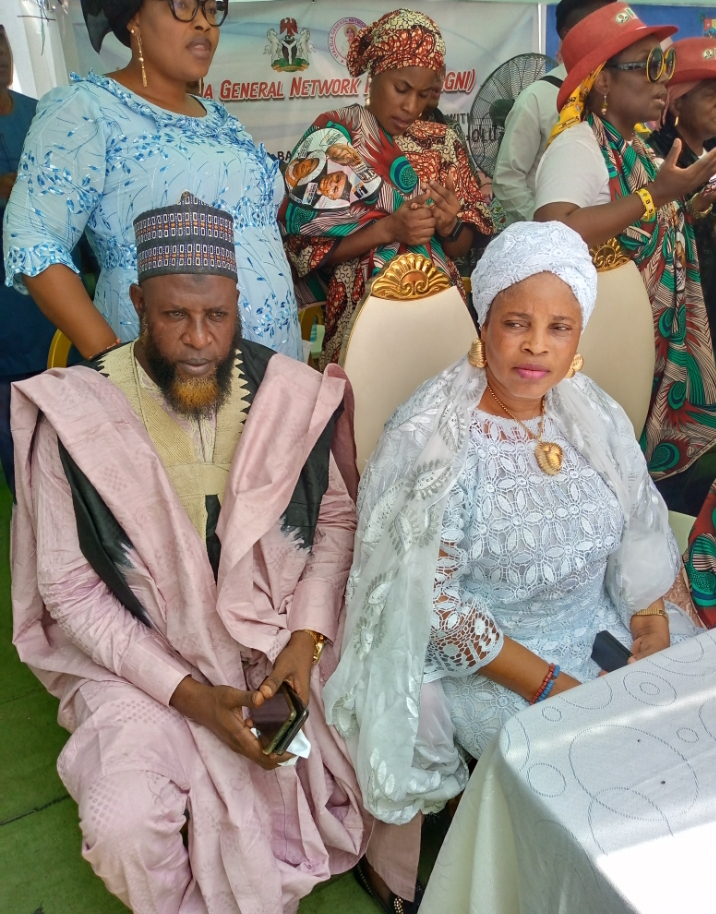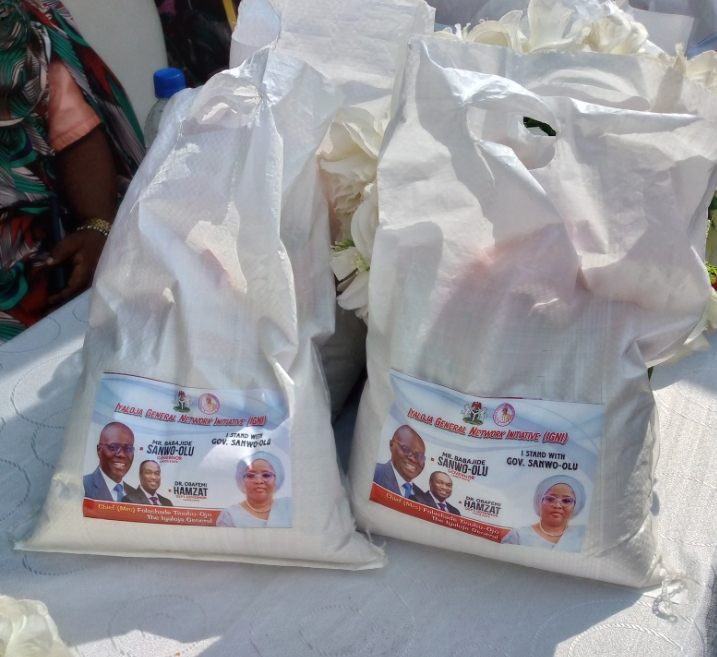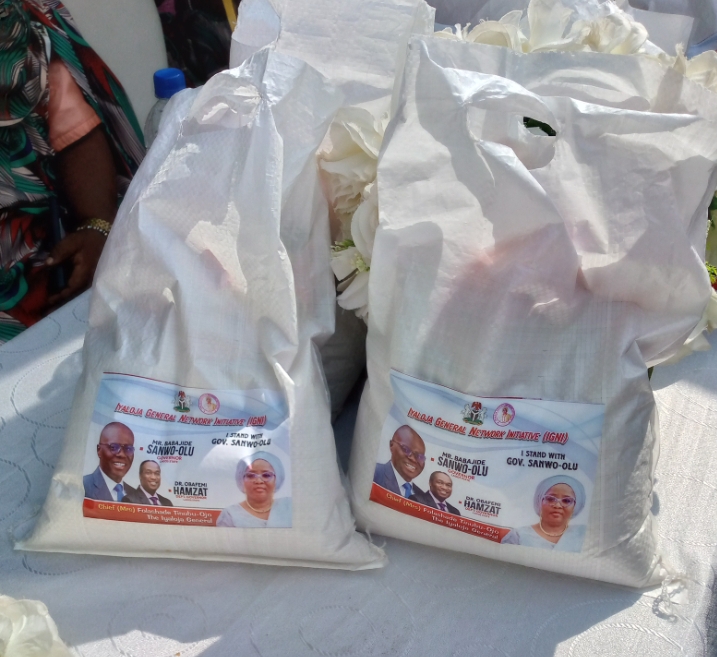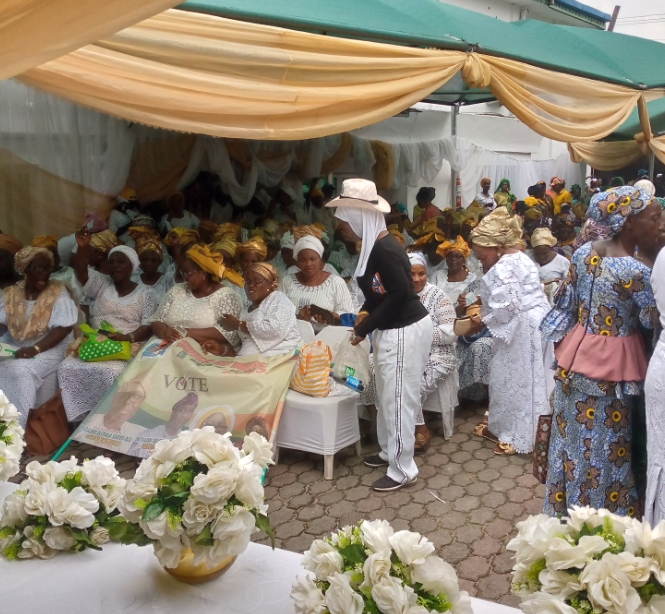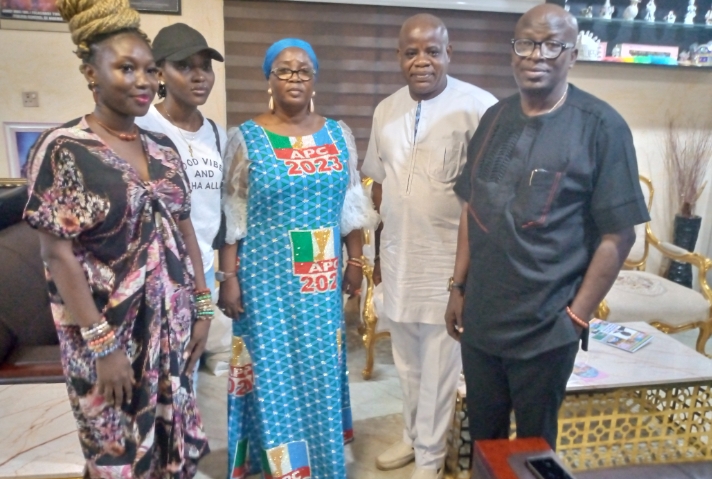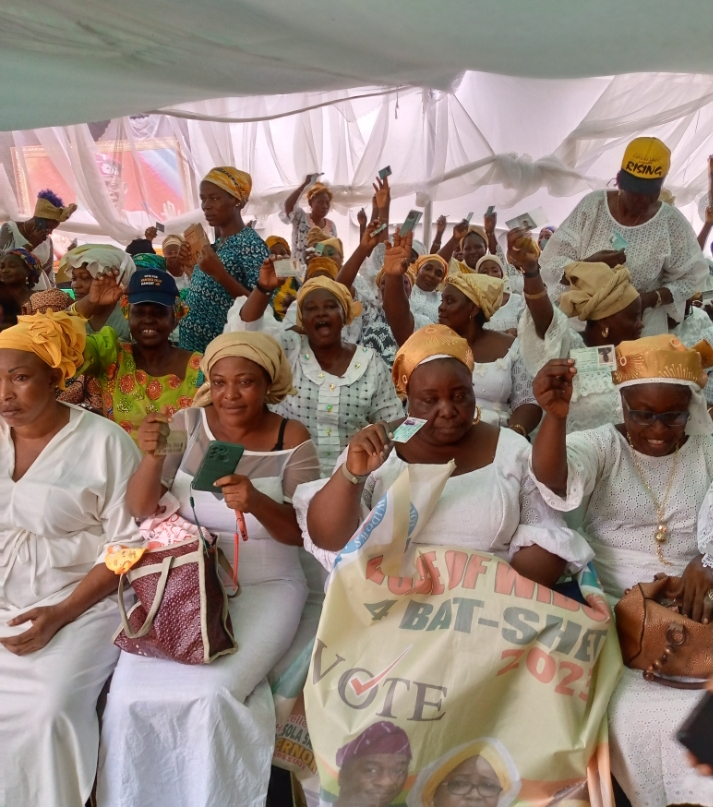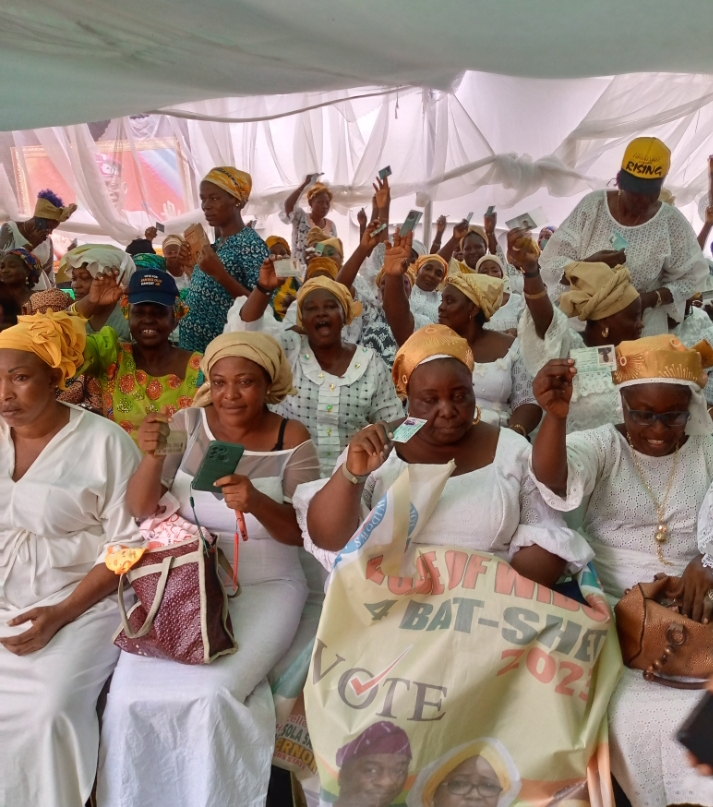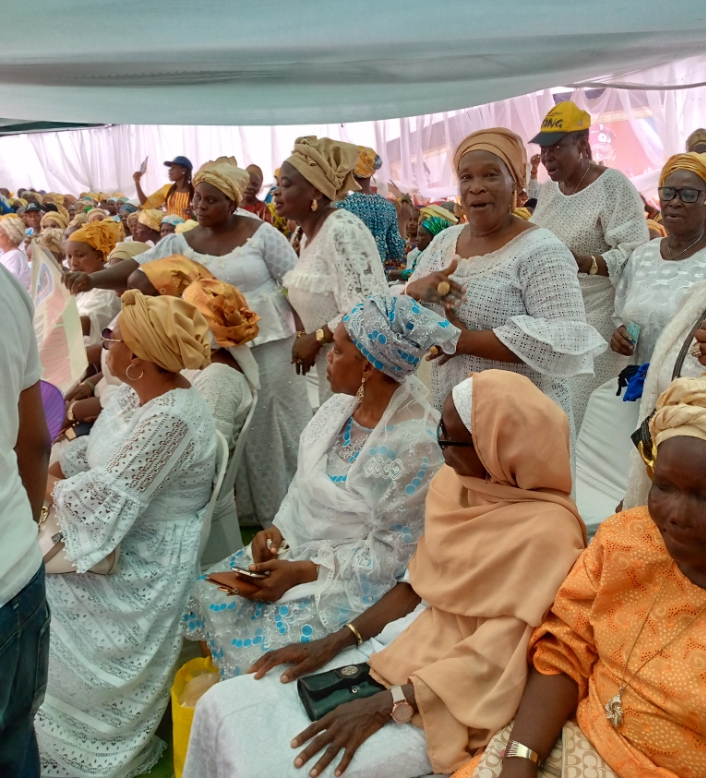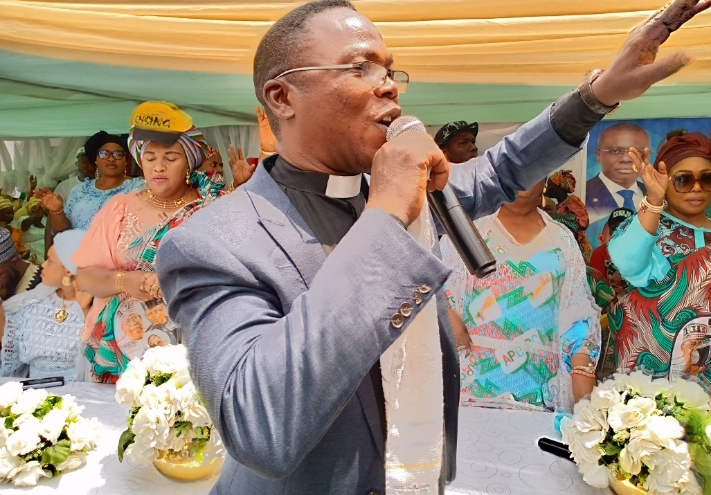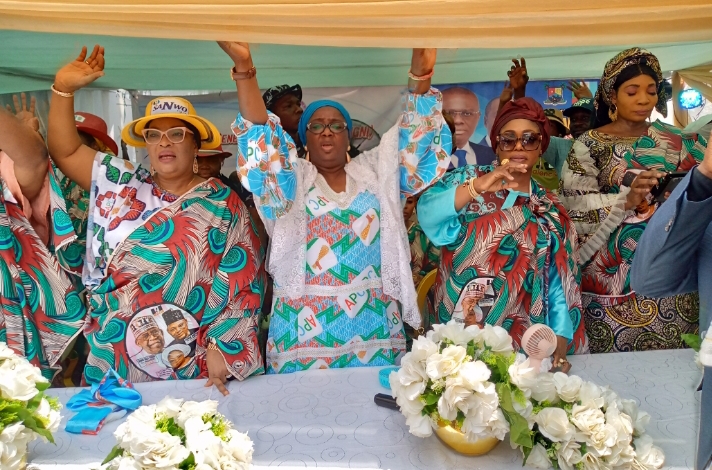 I just gave out Ankara fabrics for the Presidential elections to thousands of people. I am planning to have an outreach for the widows to support Governor Babajide Sanwo-Olu's governorship election. In fact,I traveled the length and breadth of Nigeria from the South to North to canvass for my father and all APC candidates in different states, and the response I got from them was very encouraging. So, I will do my own and leave the rest to God.How do you react when you hear all these rumors of people saying you haven't done anything? When I hear people say such things, I just laugh at them and wish them away. For example, I first went to former President Ibrahim Babangida to solicit support for my father's presidential bid; same for former president, Goodluck Jonathan, who both gave me their assurance of their ready support when the time comes, highlighting that for one's daughter to be going this extra mile for her father, she must have good intentions. This was even before my father went to them on the same mission. I am not always bothered. In fact, I just do my bit and leave the rest to God and man to judge.