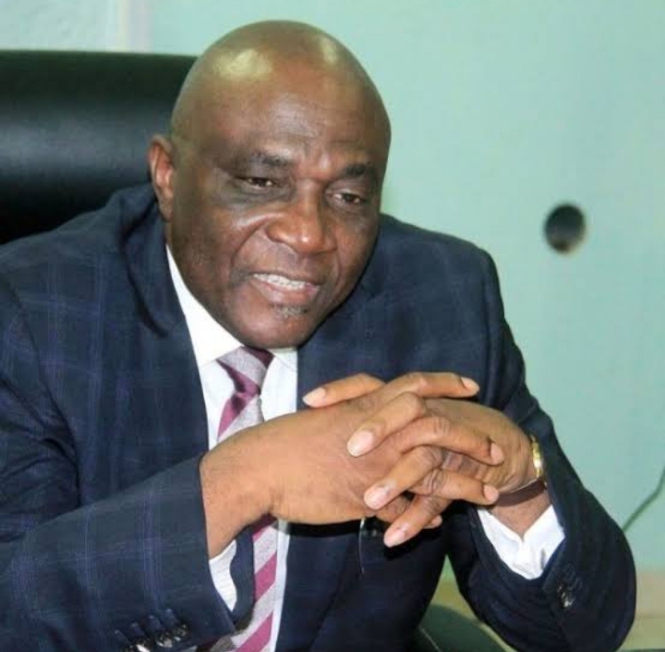 …
Why he remained undaunted to succeed at all costs.
When his name was announced from the blues as the head honcho of the Head of Media and Publicity of the then fledgling Asiwaju Bola Ahmed Tinubu Presidential Campaign Committee, many did not see his appointment as a surprise, since to them the man was only coming into a familiar terrain, having worked in this department for virtually his entire life, whether asa reporter or a manager of news and crisis in the popular mad house known as news room. Very unassuming and unusually journalistically radical Bayo Onanuga is one man that surely fits the new role in the Asiwaju Presidential Campaign and he sure fits the bill.The results of the February 25 Presidential elections are still there for all to see and this is largely on account of the good and strong team which hardworking Bayo Onanuga, a media guru put in place to complement the efforts of other team in the Asiwaju moving train. Bayo Onanuga tenaciously remains unyielding on any position he takes on any issue and believes in such; the hard and stern-looking News Manager par excellence spoke to Newsthumb Publisher/Editor-in-Chief, Sotayo Olayinka in Abuja on his experiences with the Nigeria's President-elect and now substantive President of Nigeria in Abuja. The chat is vintage Bayo Onanuga as he bared it all. Enjoy it…….
Good evening sir, I know you as the Head of Media and Publicity of Asiwaju Bola Ahmed Tinubu Presidential Campaign Committee, Who is Asiwaju Bola Ahmed Tinubu?
Asiwaju Bola Ahmed Tinubu is a man that has many sides to him; sometimes I joke with him, I say he should have been an editor because sometimes when you speak with him, he will tell you what you yourself need to know, even as a journalist, sometimes he has ideas, even down-to-earth ideas you can use as the cover page of your magazine. He is a resourceful and pragmatic politician; he is a man who is very friendly and very compassionate. He is a man of game-changing ideas; he has so many of them. He's a man that loves people, he loves his family, his friends, and he's a man who doesn't hold grudges for long. I think there are so many sides to this quintessential man that one cannot chronicle in one piece like this.


Being the Head of Media and Publicity, how can you describe these last 2033 elections; because we noticed a lot of counters from a party like Labour Party and it hasn't happened before, the two major parties have always been PDP and APC, how can you describe how these 2023 elections played out?
Of course, it was a first of its kind, we at the APC were narrowly lucky to have won this election and I will give the thanks to God, God made that election possible, if not for God, we wouldn't have won this election. The election was full of drama and surprises, an election where we saw governors losing their states. This was the first time we had an election like this, and that goes to show you the kind of political dynamism that is gradually evolving in Nigeria, which is good for all us and democracy. The more the merrier.
Sir, being the Head of Media and Publicity, and with your experience, how long have you been with Asiwaju?
Well, I have known him since 1992, a friend of mine who also knew him told me to come see the then Senator Ahmed Tinubu in Abuja. The name of that friend is Tunde for short, saying, "he wants to see you over this your plan to set up a magazine," and I came to Abuja and I met him. I believed in his ideas and I also remember the countless favors he has rendered for me and my organization over the time, and this is why I have been loyal to him and will remain loyal, just as he is also loyal to me and his friends too, and he counts on me as someone dependable. I think this is the reason why we have been close all these years.

So how do you see the man personally?
Asiwaju Bola Ahmed Tinubu is to all intents and purposes a man of extreme integrity with an unusual personal that it is only those who are very close to him that can really understand his intellectual and political depth. On the converse he is like a bohemian elephant that will never even trample on lesser animals if he is tormented. He is above all a very loving and compassionate person whose milk of and fountain of kindness knows no bounds, whether young or old, without minding whose ox gored, whether you even belong to the same political camp or divide.
Are you ready to work with him in his cabinet when he becomes the president fully?
That will be left to him, whatever he needs me to do for him, I will be ready to render whatever help I can and I will be of service however I can, and if he says there's nothing needed from me, I will easily accept that.
Sir, now that the agitation of the people is very high because the people believe in his capacity and sagacity and based on his performances in the past; do you still think he would be able to perform tremendously at the federal level as a president?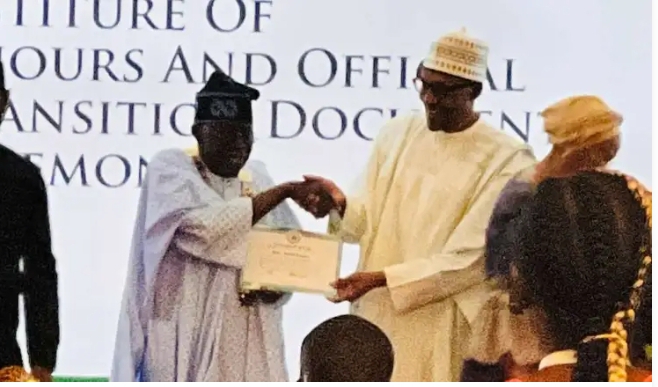 APC has the capacity, Tinubu has the capacity, and by the time we hit the ground running and begin to implement all our ideas, Nigeria will be taken to greater heights, Tinubu would build a country with prosperity, where citizens can get jobs to do, where they can set up businesses of their own, and so on and so forth. He doesn't just make promises, he is a doer, he's not just talking; he will do what he has been talking about.
What is your relationship with the out-going vice President, Professor Yemi Osinbajo, can you show more light on how Tinubu and Osinbajo came about?
I have said it many times over and over again. I and Yemi Osinbajo have been friends for long even before he met Asiwaju Tinubu. God used me to link the two of them together and there is no personal thing and there is nothing extra ordinary about it. We were actually at an event where people were discussing and Tinubu was perchance there, and I took it upon myself to facilitate their meeting; it wasn't actually a big deal and I didn't even know it was going to be a working relationship that will come this far, with Yemi Osinbajo later being appointed as the Commissioner for Justice and Attorney General up to being made the Vice President of the country under President Muhammadu Buhari for eight years amongst other chummy appointments at the instance of Asiwaju Bola Ahmed Tinubu…
Sir, who is Bayo Onanuga?
Bayo Onanuga is a simple man from the native town of Ijebu Ode in Ogun State; I'm a prince of my town, I belong to the reigning ruling house of the town, I'm a journalist, I've been a journalist for more than 40 years now and I believe I will always be a journalist till I die. I'm a simple man and I try to live a simple life.
Sir, lastly, we know there's a tribunal which is to be expected, what is your advice for the opposition like PDP, Labour Party and the rest?
I believe the court should've been patient enough to see through their cases before the tribunal. I advise everybody to be patient, let's allow the rule of justice and law to prevail in the nation. And I believe we are all Nigerians, so we should all join hands to help in making this nation better.