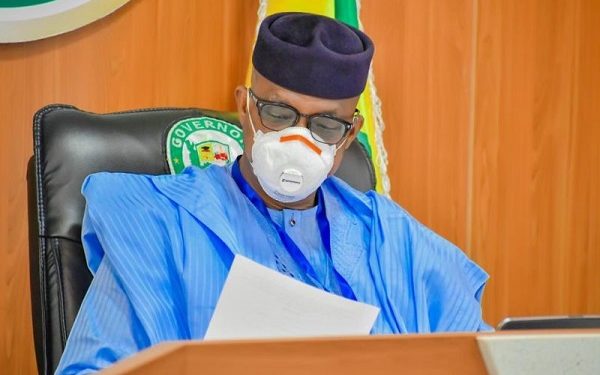 Johnson onifade Abeokuta
Governor Dapo Abiodun of Ogun state has charged the Newly innaugurated 20 Local government chairmen in Ogun state not to rely on the monthly Federal Allocation alone but create New idea aimed at creating internally generated avenue to add value to their lofty programme aimed at bringing more socio-economic development of thier varios local government areas.
     The state Numero Uno Prince Dapo Abiodun gave this charge in his address at the official innauguration of the New council chairmen held at the arcade ground of the Governors office Abeokuta.
   Governor Dapo Abiodun  advised the New council bosses not to rely on the monthly Federal Allocation alone but creative in generating funds internally and also incorporate the puplic private partnership(PPP)model with a caution to the council Bosses not to overburden the people who he refered to as "the essence and the facilitators of your being in power ".
   Speaking further the Governor asked the New council bosses to appreciate the enormity of the responsibility placed on thier shoulders Ponting out that their assumption of office must bring new Vistas of development to the people at the Grassroots with a to them to be inclusive ,transparent,accountable,fair, equitable and abve all obey the rule of law adding that the state  would be ready to support them financially when necessary.
   While commending the immediate past Caretaker comittee members for a wonderful performance he noted thire laudable achievements in creating enough conducive athmosphere for the smooth take  over by the New council bosses noting that the Transition committee  stayed in office for 18months due to the prevailing COVID 19 as at thaa time
   "The pandemic that struck in our state on the 27th February 2020  made the election unrealistic then hence the Transition committee had to stay for 18months. and iam glad to report that many of them aquinted themselves creditably well ",he said.
    The Governor also commended the State IndependentElectoral commission (OGSIEC )for midwifing a credible election which according to Gov Abiodun was 'devoid of violence or complaints from the opposition political parties ".