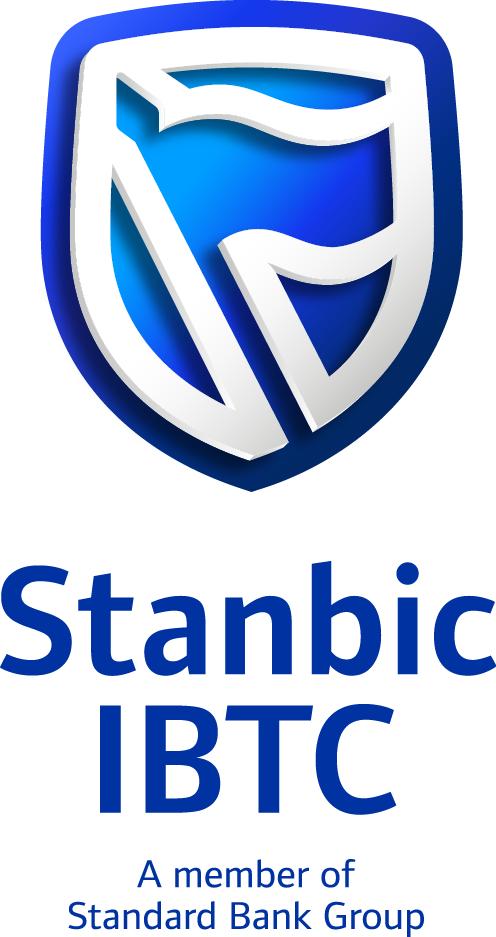 Stanbic IBTC Holdings Chief Executive, Dr. Demola Sogunle, stated in a recent interview that at Stanbic IBTC, we consider infrastructure development as a key driver of economic growth and development. This is one of the reasons behind the launch of the Stanbic IBTC N100 billion Infrastructure Fund. We aim to deploy proceeds of the fund for the development of infrastructure in critical sectors to boost economic activities in those areas. Some of the identified areas are transportation, education, and health. I'd like to quickly chip in that education and health are key CSI pillars for us at Stanbic IBTC. We launched Series One, the first tranche of the Infrastructure Fund, and the result has been positive as it has been widely accepted. Our strategy in using the Series One as a vehicle to attract investments from domestic institutional investors has been successful. We also saw a good turnout from insurance companies and high networth individuals. They bought into the story and vision of trying to invest their funds in the Infrastructure Fund, which can be categorised as an alternative asset plan.
Steps to secure Nigeria's future
It is well known that the future of any country lies in the youth. It is therefore very important to prioritise their education because the kinds of decisions and actions they take will be dependent on their level of knowledge. It is also very important to focus on their health. As a country, we also need to deploy resources towards reducing the level of unemployment.
The average Nigerian youth exudes so much energy and we have seen this play out in the occurrences in the last 12 months. We are witnesses to the innovativeness and the creativity of the Nigerian youth. We have developed three unicorns driven primarily by young Nigerians. The Nigerian youth is energetic, creative, innovative. By focusing on them, we will be able to secure our future.
Secondly, we need to look at the enablers of economic development and inclusion, because there is no point having economic growth that is not inclusive. The youths are very important to ensure inclusiveness within the context of our economic growth.
Expectations from NESG

There is the need to take urgent actions. People are more desi People are desirous of fulfilled promises and a thriving economy. We need to execute the initiatives which are geared towards economic development and improving the lives of the populace. There should be a proper alignment and proper coherence between the public and private sectors. One of the key outcomes of the 2021 NESG summit for me is the resolve by various stakeholders to execute tasks with speed with the aim of achieving positive results. This is fundamental so that when we come back next year, we can itemise the recommendations and implementation and possibly measure results. It is important for the public and private sectors to come to a point where execution is accorded priority in summits such as the NESG.
How does Stanbic IBTC drive Nigeria's growth
Between 2015 and now, Stanbic IBTC has facilitated over 35 billion dollars' worth of capital inflows into the country. Despite the advent of Covid-19 and the negative impact of the economy, we have attracted almost 0.8 billion dollars of foreign portfolio investment this year alone. This is evident of Stanbic IBTC's ability to facilitate foreign capital inflow despite economic headwinds.
We are funding and making sure that savings of retirees are well managed, and payments made monthly to ensure that they continue to enjoy the fruits of their labour. We achieve this with our pension subsidiary, Stanbic IBTC Pension Managers, which is Nigeria's biggest pension fund administrator by number of customers and assets under management.
One of our mantras as an organisation is that "Nigeria is our home, we drive our growth". This is beyond a tagline. You can say that it is in our DNA to give back to the communities where we operate and Nigeria as a whole. The Stanbic IBTC Infrastructure Fund was also launched on the back of that mantra. We have already committed a certain percentage towards the development of critical infrastructure. Besides, it is also a key governance requirement.
We are doing a lot in the health care sector as well. Over the weekend, we commissioned a teaching hospital at the Baze University. This will be the largest private teaching hospital in the South of the Sahara. It measures about 10,000 square meters and we are funding it. We are intervening in public healthcare sectors and education because, as I mentioned earlier, they represent the pillars of our social initiatives as a responsible corporate entity. Our interventionist activities include giving scholarships, donation of learning materials, building educational structures, and even resuscitating dilapidated structures. We are also involved in extra-curricular activities such as sponsoring football competitions among students of tertiary institutions. We aim to develop the knowledge of our youths and even help some of them develop their talents and skill sets, which may hitherto be hidden. We train youths interested in Artificial Intelligence, programming, coding, data analytics, data science and we also pay for them to be certified.
We are doing a lot on economic empowerment. In the last 12 months, we have increased our portfolio for SMEs. The percentage increase is more than 300% and we are just starting. We will continue to do even more